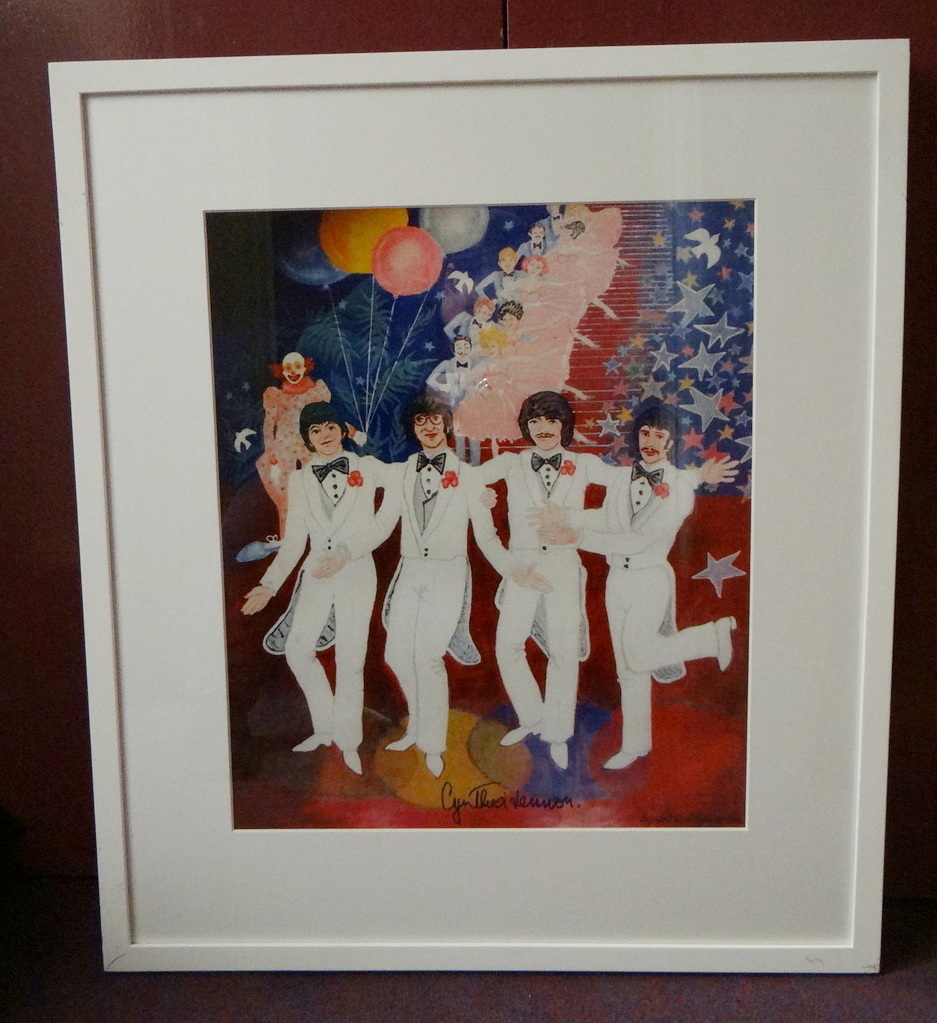 The St. Thomas Lupus Trust, which auctioned a one-of-a-kind Paul McCartney guitar string bracelet earlier this week, has another unique item auction going. It's for this Cynthia Lennon autographed painting of the Beatles from "Magical Mystery Tour. The painting was done by Cynthia herself and the Trust has used the design to sell notelets from.
But the auction winner will get the original.
There's a high bid of

£127.00, which is about $155.40 USD. You can bid
here.
The auction runs through Oct. 31.
Some info: The painting is in the UK. The winner either has to pick it up at Guys Hospital in London or arrange themselves for its transportation by courier. More details are on the auction page.
And be sure to visit our
That's What I Want Beatles Page (U.S)
or
That's What I Want Beatles Store (UK)
.